What it is: The Ylang Ylang, pronounced 'EE-lang EE-lang' is a tree (with an accompanying flower) that is native to the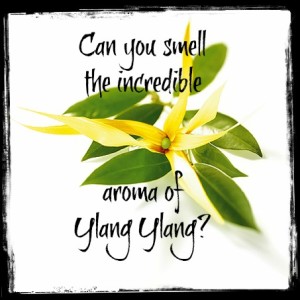 tropical rainforests of Asian countries. The essential oil extracted from the flower is used in perfumery.
What it smells like: Ylang Ylang essential oil is beautifully fragrant, with a heavy, sweet, slightly fruity floral scent. It could be classified as a feminine scent, however is used on both women's and men's fragrances.
Tips: Add a few drops to any of your grooming products but do not use too much as it is strong. In aromatherapy, ylang ylang is used for its stress-relieving and mood elevating properties. Like jasmine and rose, the scent of ylang ylang has long been considered an aphrodisiac.
Some women's fragrances that feature ylang ylang in their composition include Chanel No. 5, Guerlain Aqua Allegoria Ylang & Vanilla, Estee Lauder Private Collection Amber Ylang Ylang, Estee Lauder Amber Ylang Ylang and Givenchy Amarige Ylang Ylang.
Perfumes for men that feature ylang ylang include Hermes Bel Ami, Hermes Vanille Galante, Amouage Silver Man, Yves Rocher Samarkande, and CK One Scene.