What it is:  Lavender is considered the most useful of all essential oils.  Known to help relieve headaches, insomnia,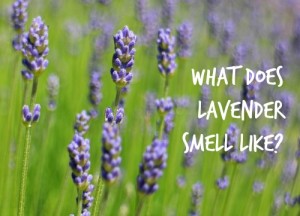 tension and stress, its therapeutic properties have been well documented all over the world.
Lavender is a perennial herb recognized for its exotic perfume and medicinal properties and is commonly grown in gardens with a grey-green leafed bushy plant and spikes of pale violet flowers in summer.
Old English Lavender, a popular inhabitant of a cottage garden, can grow up to two to three feet high, producing fragrant grayish leaves and blue/purple flowers. The more compact variety Hidcote, has darker blue flowers, grows to around a foot high and is very pretty in any flower or herb garden.
What it smells like: Each variety of lavender has a slightly different scent. The Spanish lavender has the sharpest smell. True lavender has a camphor-like smell to it. If you have a lavender plant, run your hand along the leaves and sniff. Some lavenders are more subtle than others. Bulgarian Lavender is very mild and low on the camphor notes. French lavender, a little less than that. Some simply describe it as having a piney floral scent.
Tips: Lavender is easy to grow and a very popular essential oil found in shops around the world.