What it is: You have probably heard it being spoken about that animals and people can "smell fear" on people.  Is it a six sense or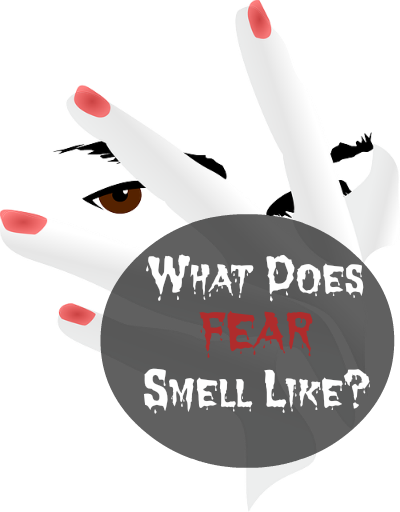 is it real?
What it smells like:  No one ever seems to be able to describe exactly what fear smells like, though and that leads one to think that the smell of fear is more metaphorical than literal.
However science has come to the rescue and evidence suggests that fear might really have a chemical component that we sense through our noses without even realizing it.
Animals for example, have an organ called the vomeronasal organ which is generally located near the soft palate (its precise location can differ depending on the animal). It is used specifically to "smell" hormones and pheromones (chemicals) in our bodies that cause happiness, sadness, fear, panic, anger etc.  The argument goes then that by sensing this and interpreting them, animals can understand our feelings.
Others believe that domesticated animals, like dogs see your emotions such as when you cry, and they know your sad because you cry sounds like a dog whine and when you scared you might hide just like a dog would.
So, does fear really have a smell?  Is it acrid, sweaty and sharp?