What it is: Frankincense is obtained from an African tree (Boswellia).  It is an aromatic gum resin which is commonly burned as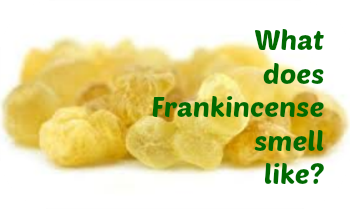 incense and also pressed and use in oils and perfume.
On a side note: In a religious context, Frankincense was one of the gifts presented to Jesus by the magi.  Frankincense Oil is considered to be a holy oil in the Middle East. Its uses and benefits of date back way before the time of Christ to the Egyptians and Sumerians.  It was used for skin care, stomach ailments and kohl (black eye liner)
What it smells like: Frankincense has a smell of pine and lemon combined with a dry woody aroma.  A good frankincanse smells sweet, honey-like,woody, with some lemon top notes.
Tips: Chemistry has taught us that Frankincense contains sesquiterpenes. These  stimulate the part of the brain that controls emotions.
Did you know that Frankincense Oil was found in King Tutankhamen's tomb in Ancient Egypt? King Tut died in 1323 BC!